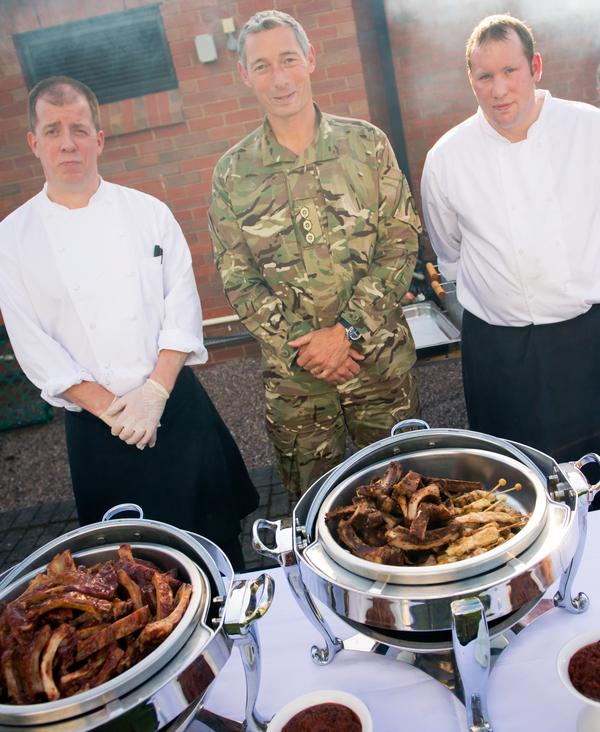 Executive chef Simon Radley with a number of his kitchen brigade used the sergeants' mess at Dale Barracks to set up a gourmet picnic earlier this month.

The barbecue was the brainchild of Capt Richard Wright who wanted to put on a social event for the families of soliders serving in Afghanistan with 1st Battalion The Royal Welsh.

Within days many of The Chester Grosvenor's suppliers – from wine merchants to butchers – had stepped up to donate food, wine and transport to help make the event a roaring success.

Capt Wright said: "Events like this help those families come together, enjoy themselves and relax but we couldn't pull off events like this without the generous support of businesses like The Chester Grosvenor."

The suppliers who supported the event include: Rococo Chocolates, Chester, Cheshire, who donated jelly babies.
via Press Room at The Chester Grosvenor and Spa, press releases, latest news.